Selection of artists who have used cyanotyping
at the turn of the 19th-20th century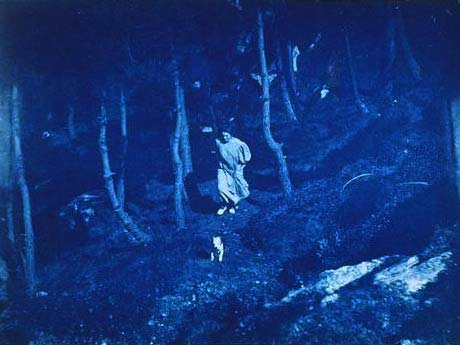 Henri RIVIÈRE
French Artist (1864-1951)
Painter-engraver, Henri Rivière developed an important corpus of lithographs and prints and made known in Europe the masters of Japanese engraving. His collection of "Thirty-six Views of the Eiffel Tower" is a tribute to Hoskusaï's collection "Thirty-six Views of Mount Fuji" (and a source of inspiration for me). This collection is one of the major works of Japanism in Europe.
From the age of twenty, he began taking photographs to document his daily life, especially life on the streets of Paris and at the Chat noir cabaret where he works. Henri Rivière uses cyanotype prints in the preparatory work for his prints, there are mostly prints where he features his wife, his main model.
During the last 30 years of his life, he devoted himself exclusively to watercolour.
WEB LINKS
– on Wikipedia Henri Rivière
– on the BNF website le recueil des 36 vues de la Terre Eiffel
Paul BURTY-HAVILAND
Franch-American Photographer (1880-1950)
A little-known figure in American photography at the turn of the century, Paul Burty Haviland played an important role in the movement and in the Photo-Secession group, under the leadership of the photographer of whom he was one of its most faithful allies. He was an ardent defender of modern art and photography, patron of the famous Gallery 291, editor-in-chief of the luxurious Camera Work magazine.
source: Haviland catalogue, Musée d'Orsay edition, 2007
WEB LINKS
– on Wikipedia Henri Rivière
– on the BNF website the collection of 36 views of the Eiffel Earth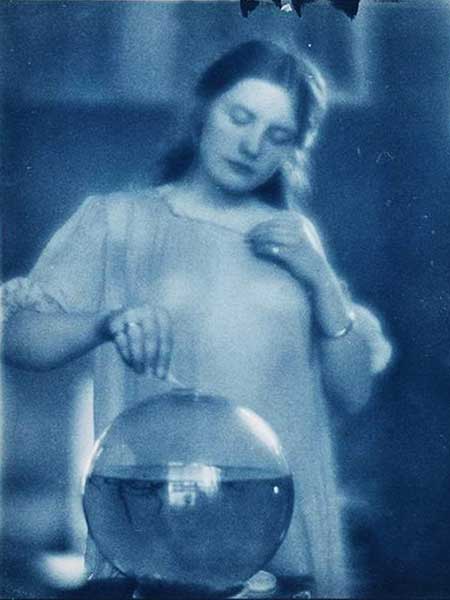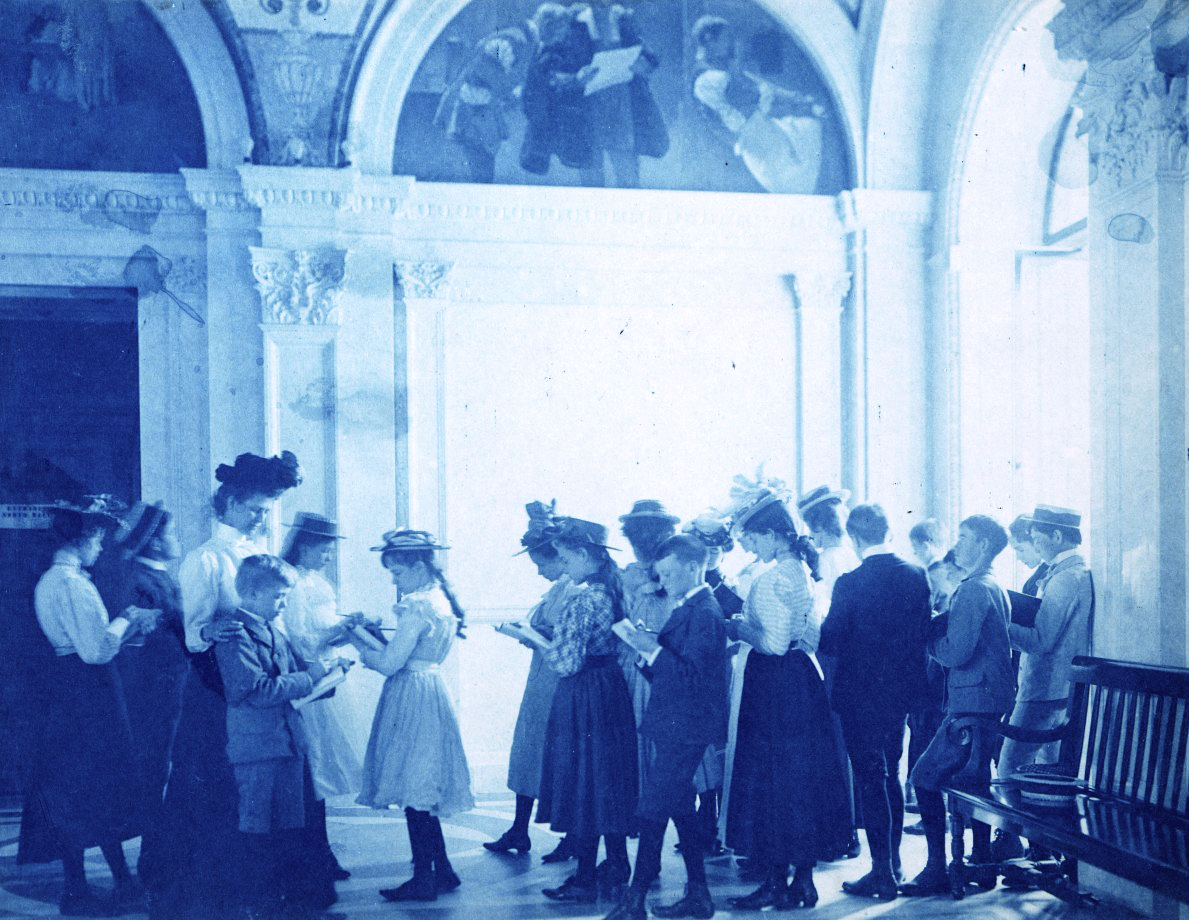 Frances BENJAMIN-JOHNSTON
American Photographer (1864-1952)
Frances Benjamin Johnston was one of America's first female photographer and photojournalist… She took portraits of friends, family and local personalities and was then hired by Kodak before, in 1894, opening her own studio in Washington and becoming the official photographer of the White House during the administrations of Presidents Harrison, Cleveland, McKinley, Roosevelt and Taft."
article from la Boite Verte
LINKS ON THE INTERNET
– on Wikipedia Frances Benjamin-Johnston
– a post where to find photo prints by the artist "le photojournalisme de FBJ en cyanotype" on La boite verte
Charles-François JEANDEL
French amateur Photographer (1859-1942)
Charles-François is a minor artist but he was very well known to generations of initiates, rascals who could appreciate his numerous photos of constrained naked women.
"The cyanotype technique, easy to use for an amateur, gives a deep and almost pictorial blue to his photographs. These pictures, discreetly taken, are depictions of naked women, tied up, tied up or suspended" article wikipedia
It represents a major facet in the history of the cyanotype, clandestine prints, the beginnings of erotic photography.
The simplicity of this home-made process allows one to make one's own prints, without going through laboratories, and it is notably thanks to this privacy that cyanotype prints have lasted long after the advent of silver and ready-to-photographs.
LINKS ON THE INTERNET
– on Wikipedia Charles-François Jeandel
–  a part of his erotic works is shown on the RMN website, la Réunion des Musées Nationaux.