Calendar 2022
Availability (updated in early April) :
JUNE from 1st to 8th
JULY from 11 to 21 | from 25 to 28
AUGUST from 1 to 4 | from 8 to 12 | from 18 to 23 | from 29 to 31
SEPTEMBER 1 to 16 | 27 to 30
OCTOBER and beyond, free agenda, reservation recommended
Among the apprenticeships
– prepare the photosensitive emulsion
– compose a work with cyanide salts
– painting away from ultraviolet rays
– the phases of the photographic process: exposure, development, fixing, drying
– use of different matrices (cut shapes, objects)
– realization of cyanotype, photogram and cyanography
– creation of the specific negatives on the computer.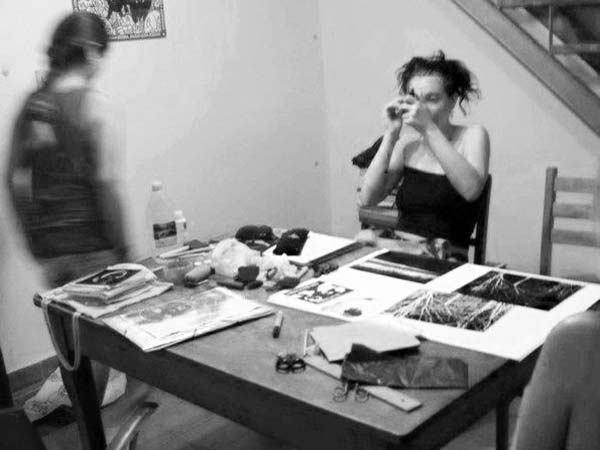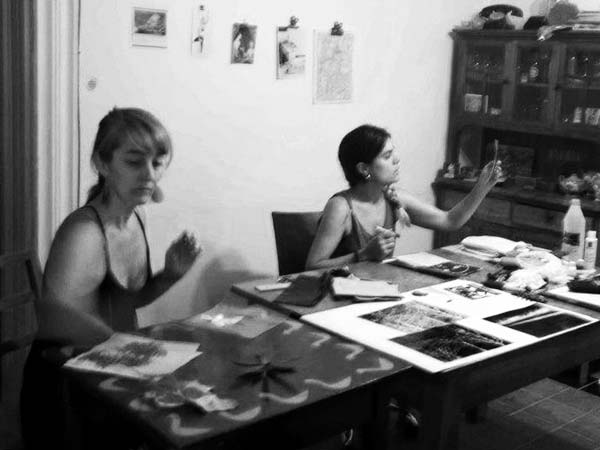 Clarification
There are no prerequisites, neither in technique nor in ideas, you can register without knowing… or with a precise goal.
The workshop is à la carte, according to your creative ideas, your pedagogical demands. Before the workshop we will define together what interests you (floral photograms, cyanotype print, cyanography, others). If necessary, it will be possible to send me images so that I can prepare the matrices.
Supplies are included, as well as the protection material.
Cautions
During the workshop, it is wise to have a suitable outfit:
the products we use make beautiful blue stains.Bring a drawing box or something else to take home with you.
Organization of workshop on demand… or 3 Turnkey proposals :