2020-2021 Calendar … unpredictable | Organisation of training on demand
Turnkey proposals
– Cyano-Labo for Kids
1h30 | 40 €/p for a group of children (maximum 8 pers.)
Initiation to art, basic physics and making 2 photographs.
– Discovery of cyanide salts
2h | 100 € for one person, 120 € for 2 people, 150 € for 3 people.
(from 13-14 years old, depending on the teenager's concentration)
realization of 2 works, in several versions.
– WE Blue going green
| 12h | 800 € for 2 adults
learning the whole process, including the making of the negative, the photogram, the cyanotype print.
The technical explanations can be sketched out or deepened, you will receive a summary document.
There are no pre-requisites, supplies are included, as well as protective gloves.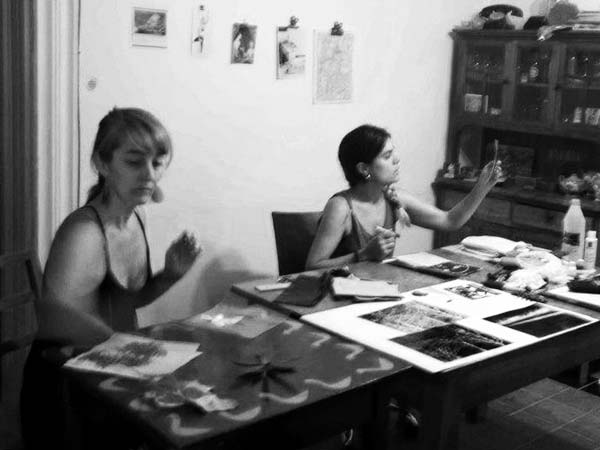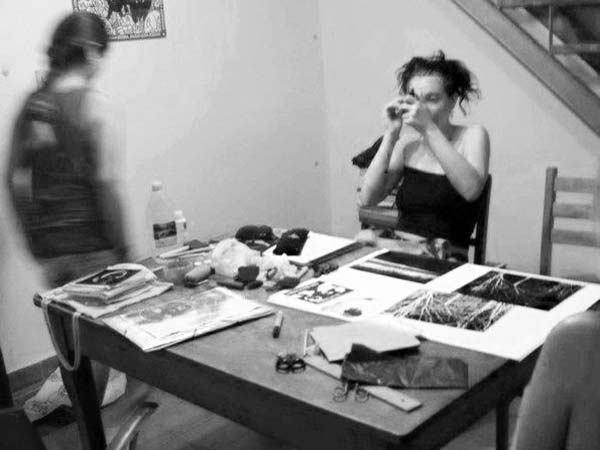 Among the apprenticeships
– prepare the photosensitive emulsion
– compose a work with cyanide salts
– painting away from ultraviolet rays
– the phases of the photographic process: exposure, development, fixing, drying
– use of different matrices (cut shapes, objects)
– realization of cyanotype, photogram and cyanography
– creation of the specific negatives on the computer.
Cautions
→ Before the date of the workshop, we will define together which cyanographs you will create, format and ingredients (photo, drawings, typography,…) and you will send me the images so that I can prepare the matrices.
→ It is wise to have a suitable outfit: the products we use make beautiful blue stains.
→ Provide a drawing board or other system to leave with your cyanographies.