Artistic Residency
The Nomad Blue Room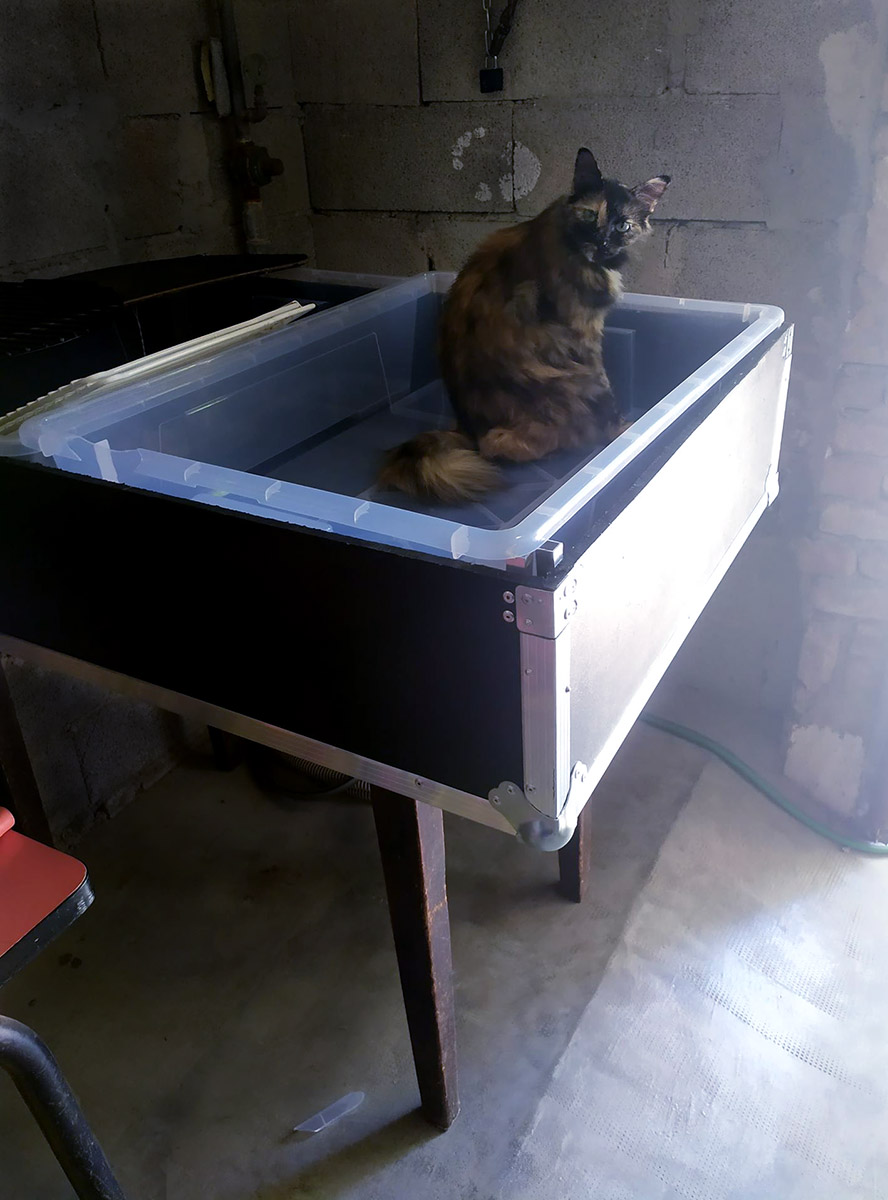 Since the summer of 2019, an artistic residence has been hosting my cyanography activity in the south of France. This is the place that hosted my debut in 2014, as an emerging artist… long live Provence and the workshop of La Pounche!
Bye-bye Paris, I left my studio in the rue Charonne and I left for a residency, for one year, maybe more… Setting up a temporary workshop, I am settling in good conditions, more than 30m2 next to Marseille… and I can prepare my big exhibitions for 2020.
This residence is called "Chambre Bleue Nomade" and the new assistant is delighted to advise me on fixing baths.
Maybe my works will have a particular "paw".
This creative residency is not accompanied by an official exhibition, so I will be doing an on-site session "open house workshop", dates to be defined. My blues are prodigiously intense under the Mediterranean sun… it will be a joy to display them.
→ Visit of the Nomadic Blue Room, in Allauch at the Pounche workshop, by appointment… welcome
Below, a creation of the Chambre Bleue Nomade residence
Monadaz a pictorial research in abstract art