EXHIBITION
French- Japanese Biennale of Tokyo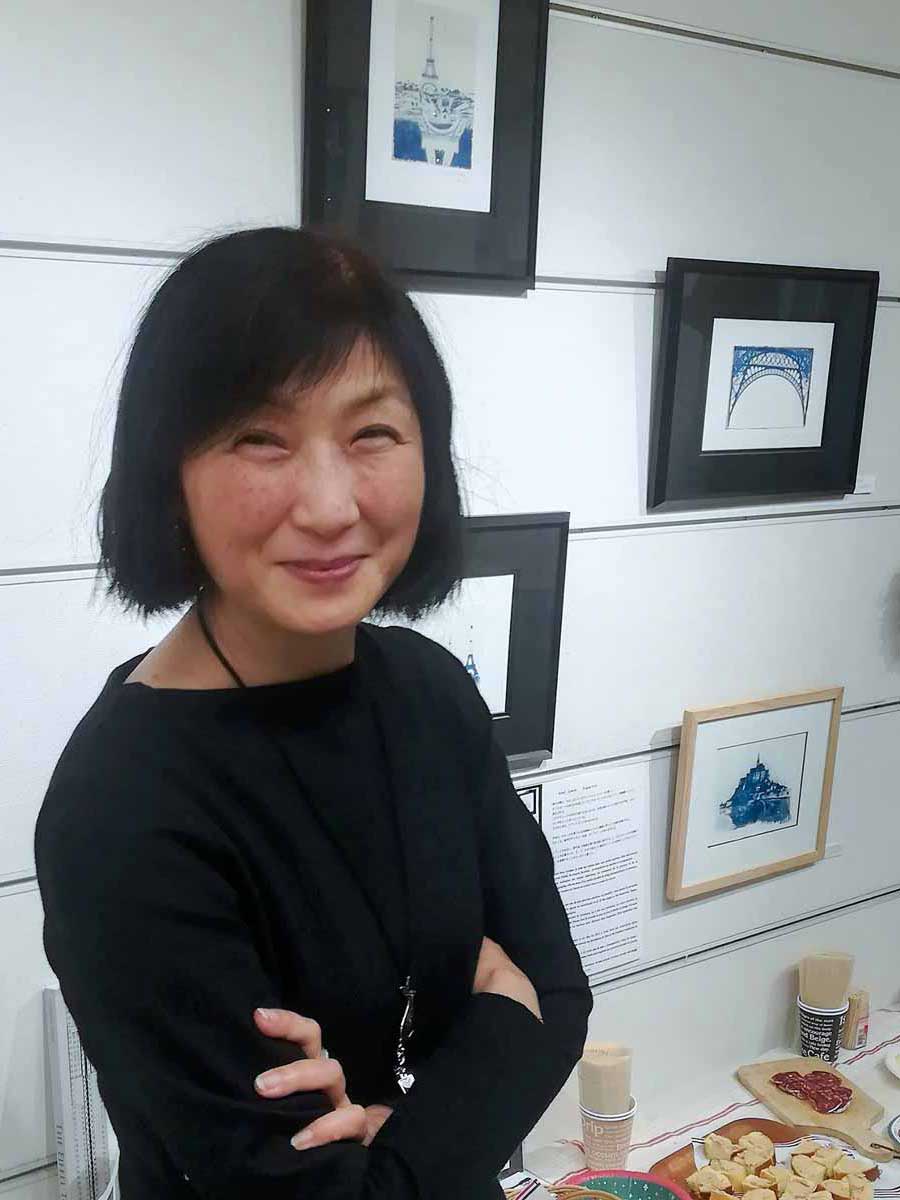 Simultaneous Exhibition PARIS-TOKYO
Miyako and Motoko are two Japanese women in love with France who have been organising a small art biennial in Tokyo at the beginning of December for the past 6 years. Their Franco-Japanese week is held at the Art in Gallery, in the Shibuya district.
This time I'm not travelling and celebrates my first Nippon for a hanging in Paris. It is a French duo who hosts the cyanographies at the Galerie de la Cour, Julien and Rachid, in the 11th arrondissement.
My cyanographies are hung in Japan and in France at the same time, I am honoured and delighted that my works appeal to such different audiences… because yes, update: both exhibitions were a success, spectators and
Several sales sprinkled blue across the globe.
Here is the summary of the infos in Japanese:
会場:アート・イン・ギャラリー
日時:2016年12月6日(火)~12月12日(月)
12時~20時(最終日17時まで)
〒150-0001 東京都渋谷区神宮前4-25-3
Thanks to Annabelle and Aelita who brilliantly provided the buffet and the welcome in Paris, to Motoko and Miyako in Tokyo.
at Julien and Rachid, Galerie de la cour | rue de Montreuil 75011 Paris