EXHIBITION
Bissextiles Miscellanea | PARIS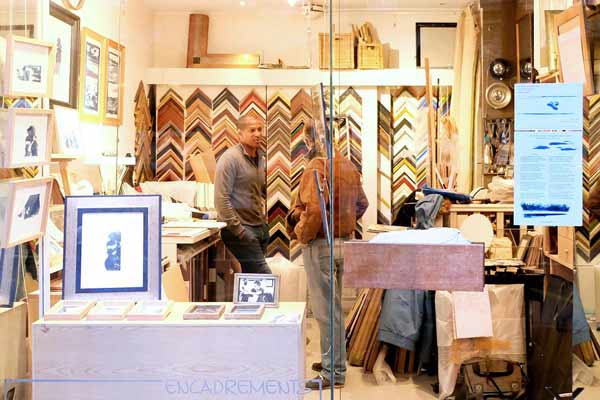 As a new step, I work with a specialist in frames, Marie-Louise and other passe-partouts, Patrice PERASIE. With this artisan framer I learn how to stage small formats.
On the occasion of February 29th, we wanted to present them in his workshop during a special event… the MISCELLANEOUS BISSEXTILES. A selection of cyanographies from the last 4 years, with a focus on abstract figuration and softness.
The space of his workshop is reduced, it is not a gallery, so it will be in the spirit of an exhibition-sale with a tapestry on all the walls, a flood in all the frames in the shop. A bluish mosaic invades the shop window, visible day and night.
On February 29th, leap evening, from 5pm I will be on site with cosmic music, stellar shortbread and bubbles more or less alcoholic.
The workshop will close later and I will propose a performance in consideration of the pain of the neighbourhood, of the blue consolation.
Update :
The exhibition has been extended until March 21st, with the renewal of the cyanographies as the sales go on.