Fall-Winter 2021… Backlash
From November 3rd to 30th, in Paris, The Pure Malt welcomes cyanographies…
The exhibition will evolve according to the sales, Azul Loeve will be present often to hang new works and talk about his work… and then there are delicious draught beers in this Scottish pirate tavern.
Burning Thistle
by Azul Loeve
Exhibition at Pure Malt
4 rue Caron 75004 Paris
Opening on Wednesday, November 10th from 7pm
Opening at 5pm on weekdays and 2pm on weekends, closed on Mondays.
To reserve a work or to find out about the presence of the artist, it is possible to make an appointment, via the website, instagram or by mail by writing to the address: azul.loeve@cyanographie.com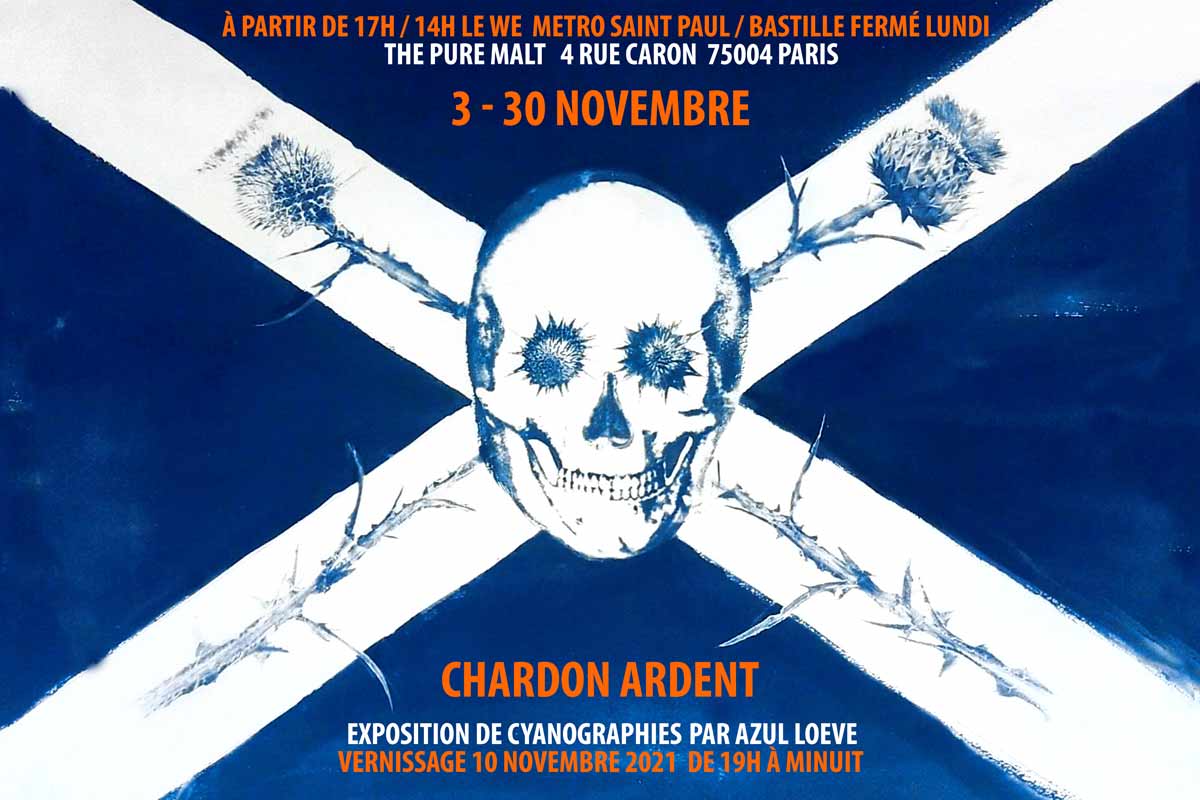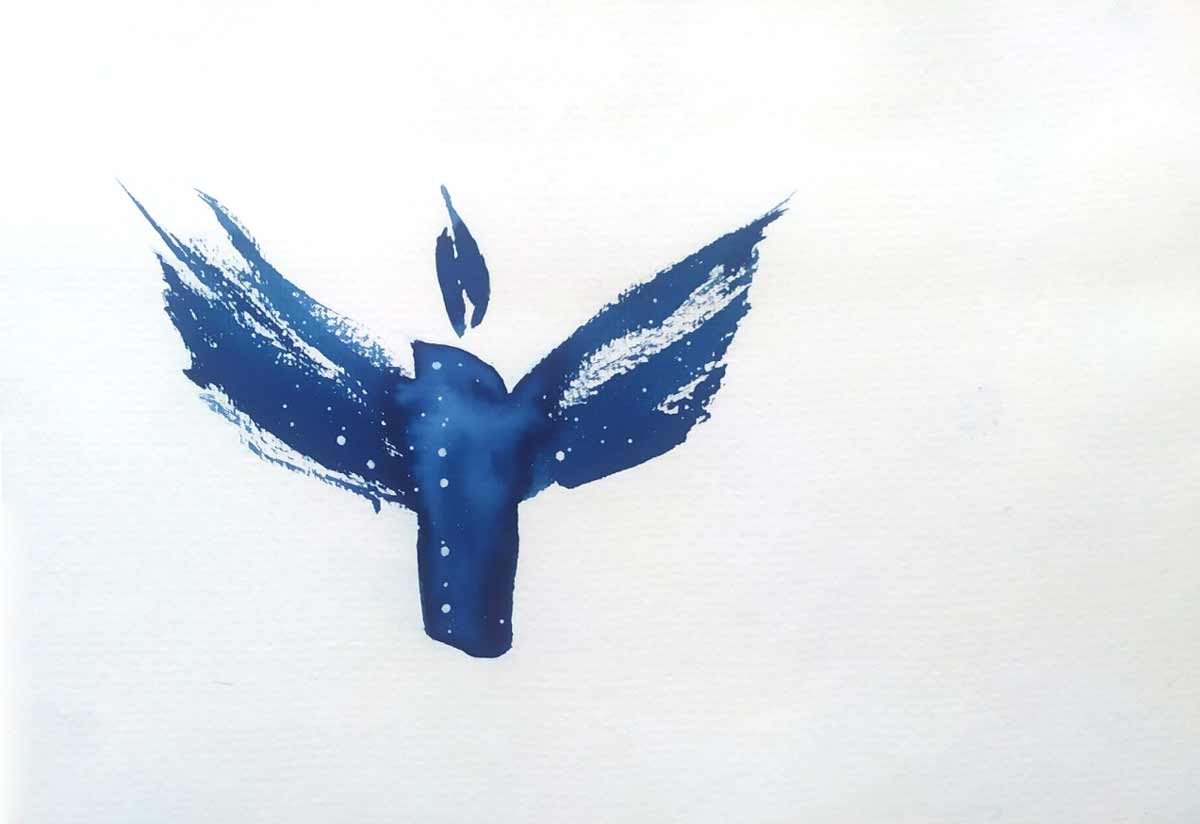 Confinorama ? During the first confinement, I published a kind of work-chronicle: one image per day, be it a drawing, a photo, a painting, without limiting myself to cyanography.
The only constraint, apart from the daily rhythm, is black and white.
For the third confinement, a radical change of atmosphere, goodbye to the hills of Allauch, the residence at the Pounche workshop is over, it was time to pack again.  My studio moves often, I like to keep the same name to identify all the places where I put my tools… in this case, the "Blue Room". Of course, this name refers to the darkroom of a photo lab, and since I left the Chambre Bleue on rue Charonne in Paris 2 years ago, my studio could just as well be called "Bleu Nomade"…
the Blue Room continues its peregrinations, always in Provence, closer to the Mediterranean. A few technical obstacles enamelled the installation of the workshop, and also some editing missions in cinema (my second job).
One day I'll do a discursive article on the films I have the pleasure to edit, in animation or experimental…
But for now, focus on cyanography, see you at the November exhibition in Paris, and probably an open house in December in the Chambre Bleue near Marseille.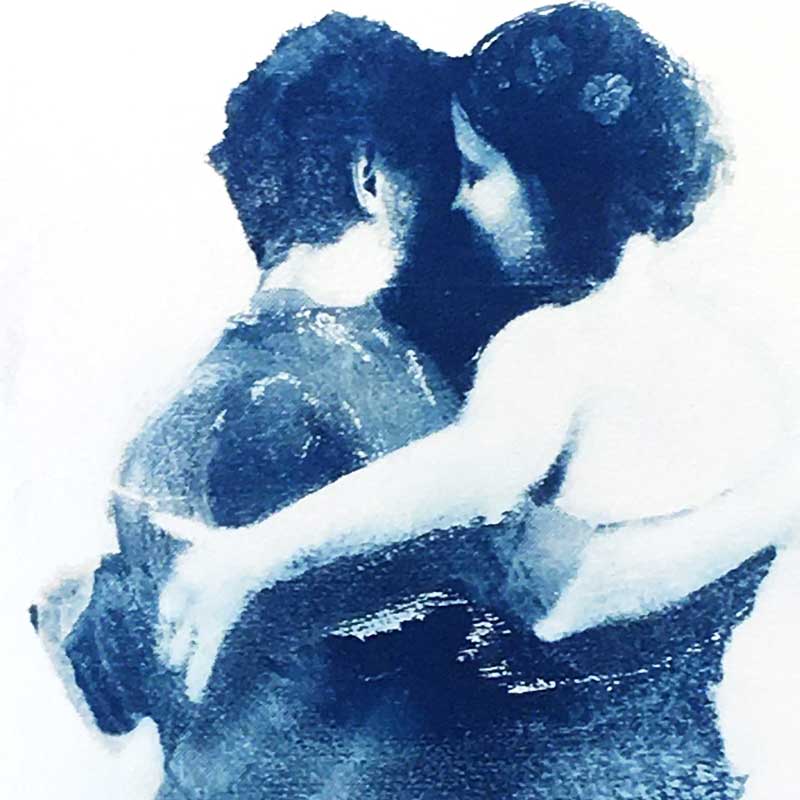 Last, but not least … the last exhibition, not the least : ABRAZO at the HUBLOT of IVRY
In December 2020, Azul Loeve unveiled a new cyanography at Le Hublot in Ivry, an exhibition to be found on this page.
Le Hublot continued its programming during the lockdown, visual arts exhibitions visible from a large pedestrian square in Ivry sur Seine.
The gallery is a huge round window, the visits are done from the outside… this is well adapted to the current cultural restrictions.